This page focusses mainly on the Electro Acoustic behaviour of loudspeakers in open- and closed spaces. It will mostly use Bob McCarthy's book "SOUND SYSTEMS: DESIGN AND OPTIMIZATION", third edition ISBN 978-0-415-73101-0.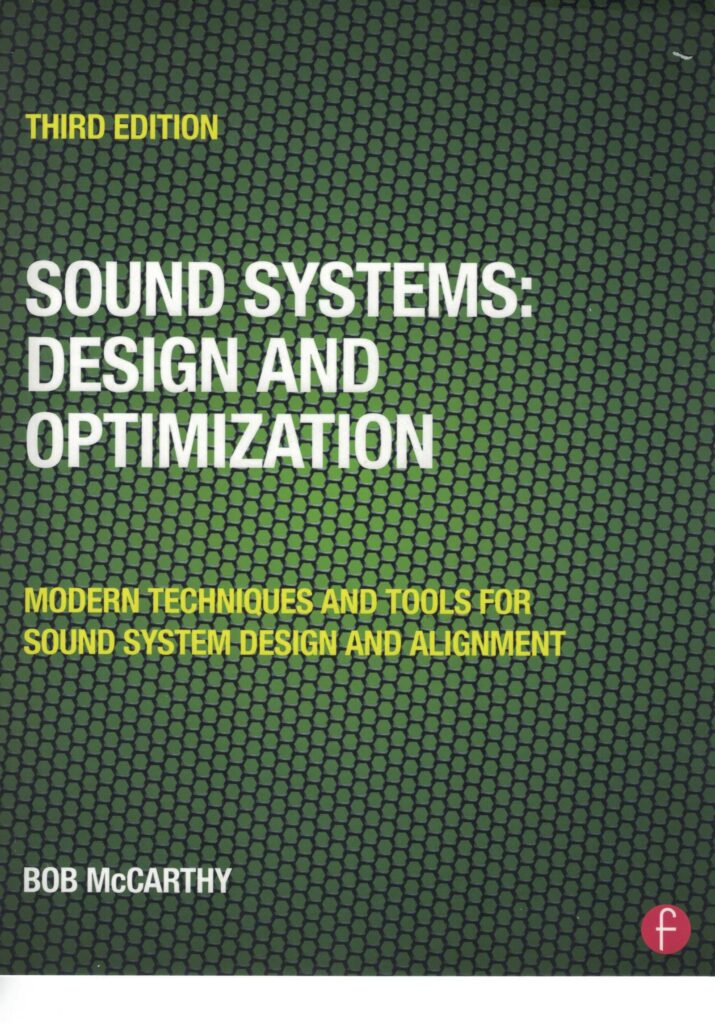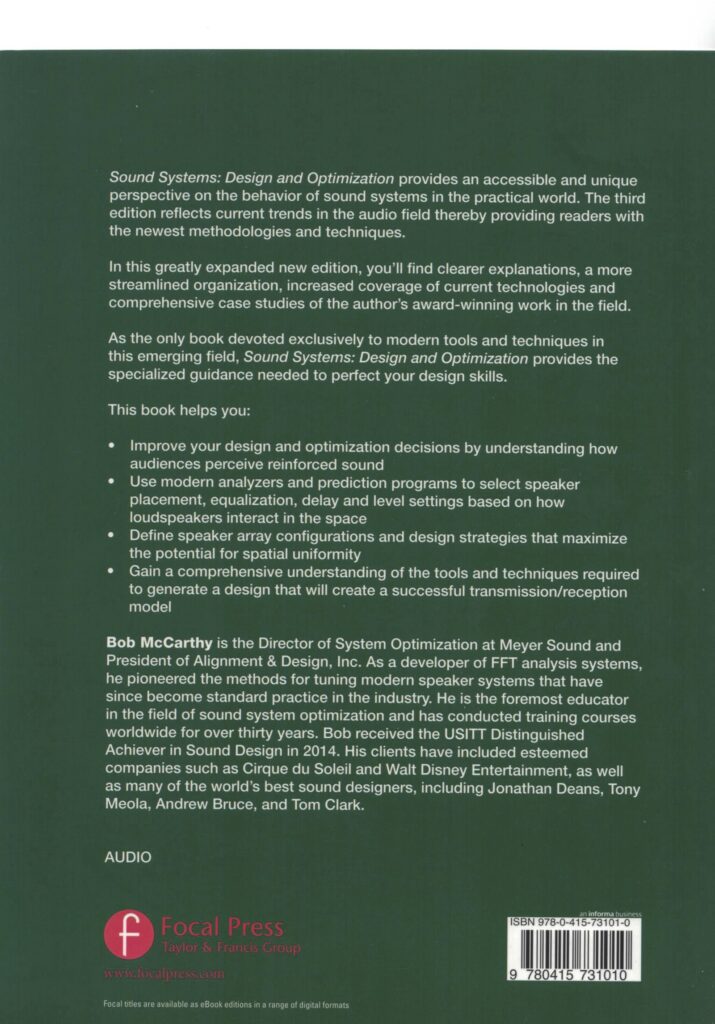 [docembed viewer="dropbox" width="100%" height="500px" download="all" url="https://www.dropbox.com/s/o0z3nm95j9agmqr/Preface.PDF?raw=1″]
IMPORTANT FORMULAS: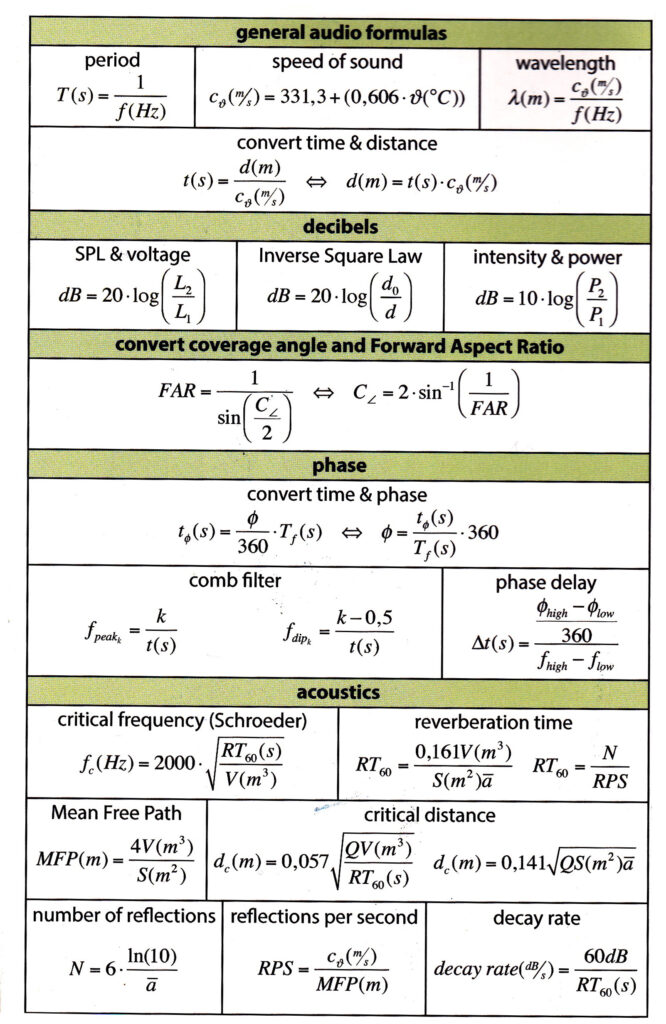 ABOUT UNCOUPLED LINE ARRAYS = FRONT FILLS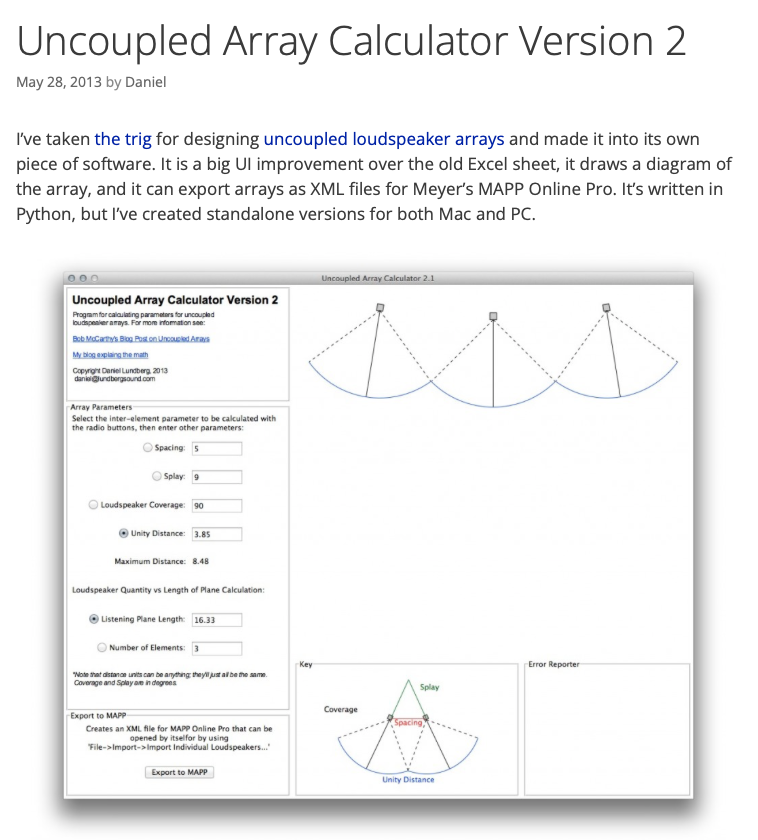 PHASE ANIMATION:
Get a free FFT measuring app here:

MANUAL for OpenSoundMeter
Make internal audio connections inside your computer:
get Soundflower (for MAC) here and get Virtual Audio Cable for WIN here
Very interesting site of one of your teachers.
Register and get free access to all kinds of high classed information, calculators and tutorials. Click on the pic.